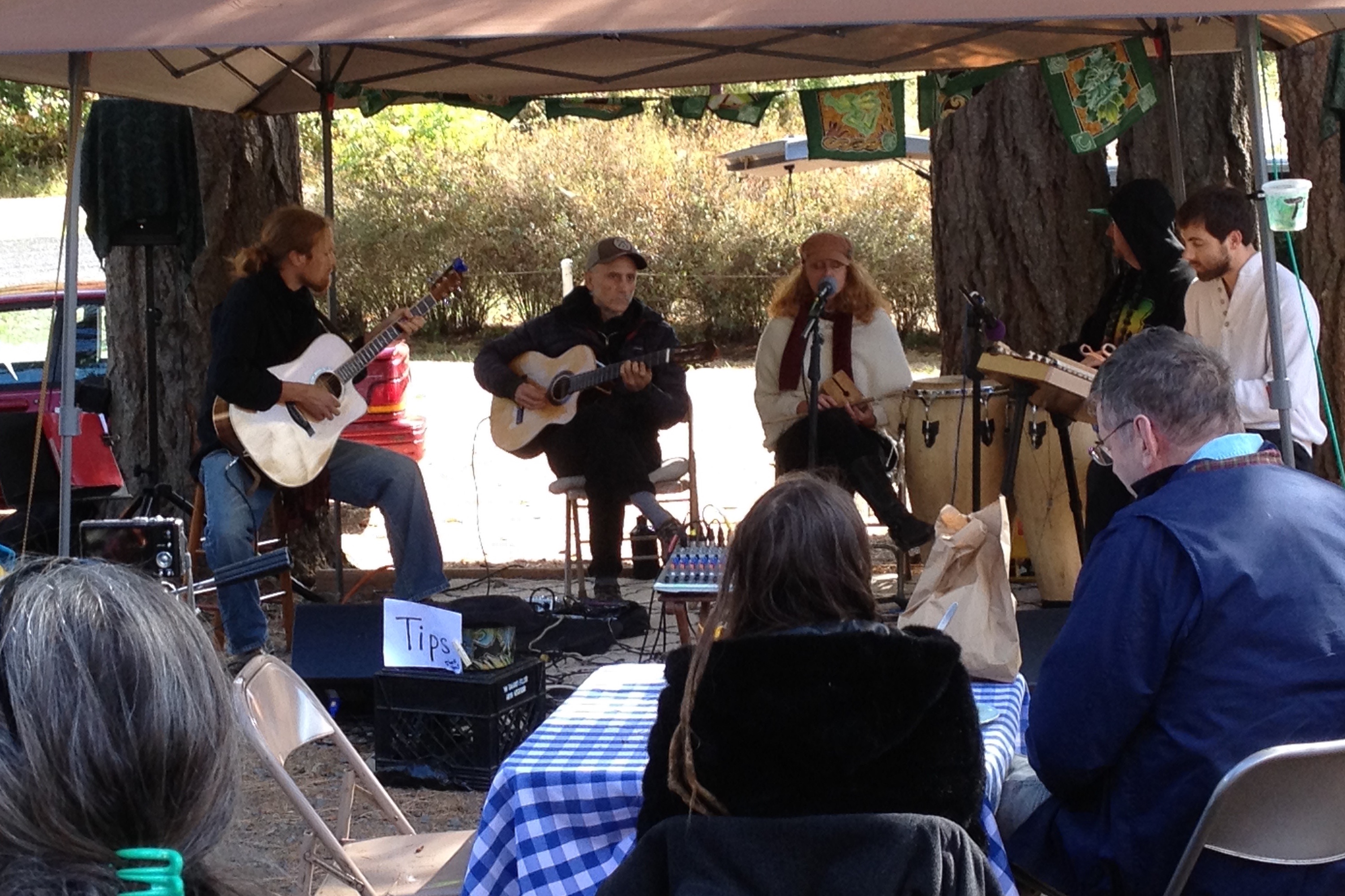 Join us on August 8th when Deva Priyo and Friends return for a performance at the Spencer Creek Growers Market. A virtuosic guitarist with an international following, Deva Priyo first appeared with Jason Bailey, an accomplished hammer dulcimer performer, during our Harvest Fair celebration in October of 2016. Be sure and carve out time in your day to stop at the Market for this performance!
Deva Priyo has been travelling the world for some 25 years sharing his unique blend of Afro-Mediterranean Gypsy trance music before founding Lost at Last in 1996 (now renamed "One at Last") In 1992 he founded his band "Gypsy Moon" in Byron Bay, Australia, which rapidly became one of the most popular dance bands down under, playing at the Melany Festival every year from 1992-1995, among others, and regularly packing clubs along the coast. Priyo was awarded "best world beat song" for his song "Mosamba" by the Byron Bay community in 1993.
Gypsy Moon also gained a strong following in Hawaii upon his return to the islands, which helped to create the first fan base for Lost at Last. Residing part time in Sicily, Italy and the Pacific Northwest, Deva Priyo continues to tour with "Gypsy Moon", the original "organic" trance sound he created that drives everyone wild with its passionate, fiery, gypsy guitar and deep, rootsy Afro-trance. Currently Gypsy Moon consists of Priyo on nylon string guitar, a loop station, Brian Forbes on conga and other percussion, and a bassist.
A master of many instruments, including the nylon string & electric guitar, the sarod, birumbao from Africa, and various percussions, he has a great ability to express the mysticism and depths of the soul and help others experience true freedom and beauty through music.