Sacred Harp Singers
July 20, 2019 @ 12:30 pm

-

1:30 pm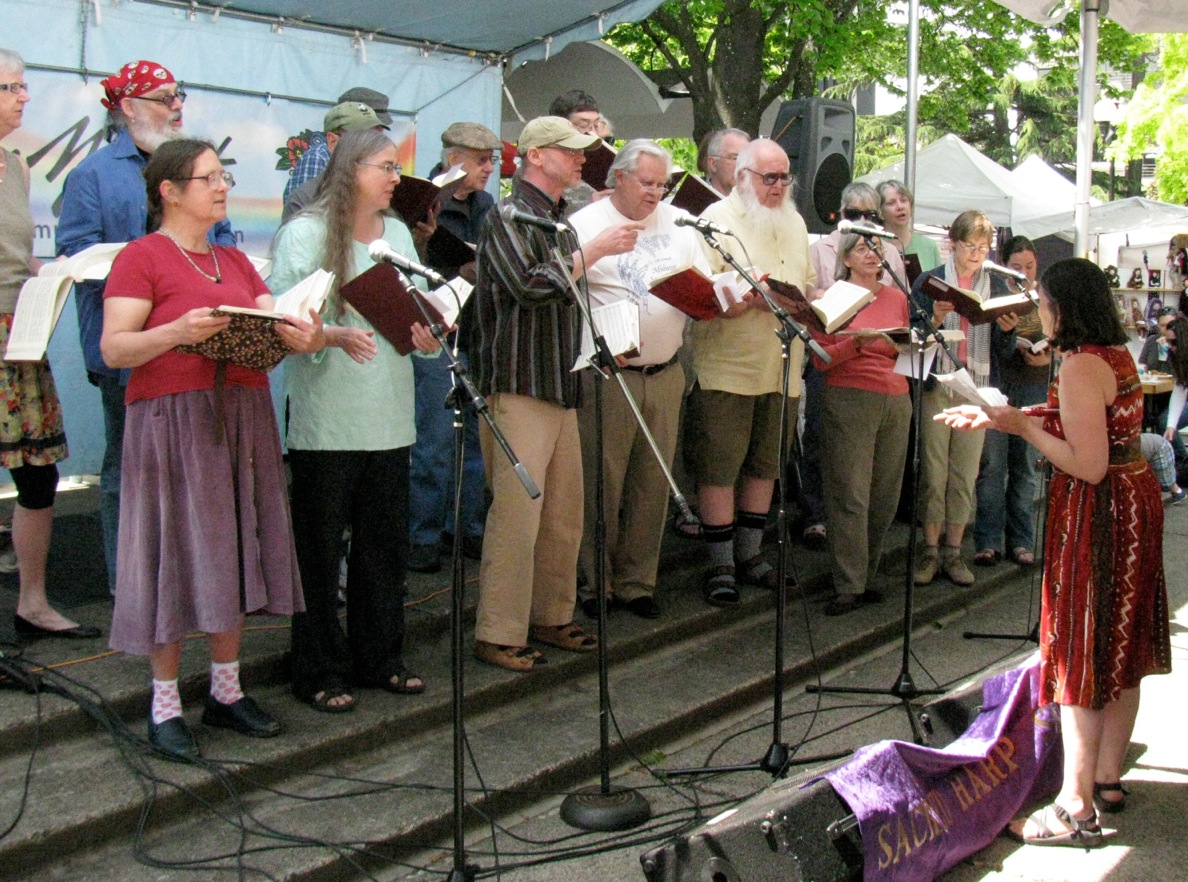 The Eugene Sacred Harp singers have been getting together to sing traditional American "shapenote" music for the last 20 years. We're neither a choir nor are we a religious group. We sing for ourselves and for each other, rather than to perform. The "group" is whoever shows up. Today, we are happy to sing for you, to introduce folks to this wonderful music.
We sing "shapenote" songs in unaccompanied, four-part harmony from The Sacred Harp, a songbook continuously in print and in use since 1844. "Shapenote" refers to the notation system : the notes on the page are literally different shapes. The idea was to make the reading music easier to learn. This form of music-making has been practiced throughout the country since its origins in New England in the late 1700s. Most of the songs have sacred lyrics although they are definitely not traditional hymns.
You can hear us perform between 12:30 and 1:30 on July 20th at the Spencer Creek Grower's Market. Hope to see you there!