Annual Locavore Hamburger Luncheon on August 24th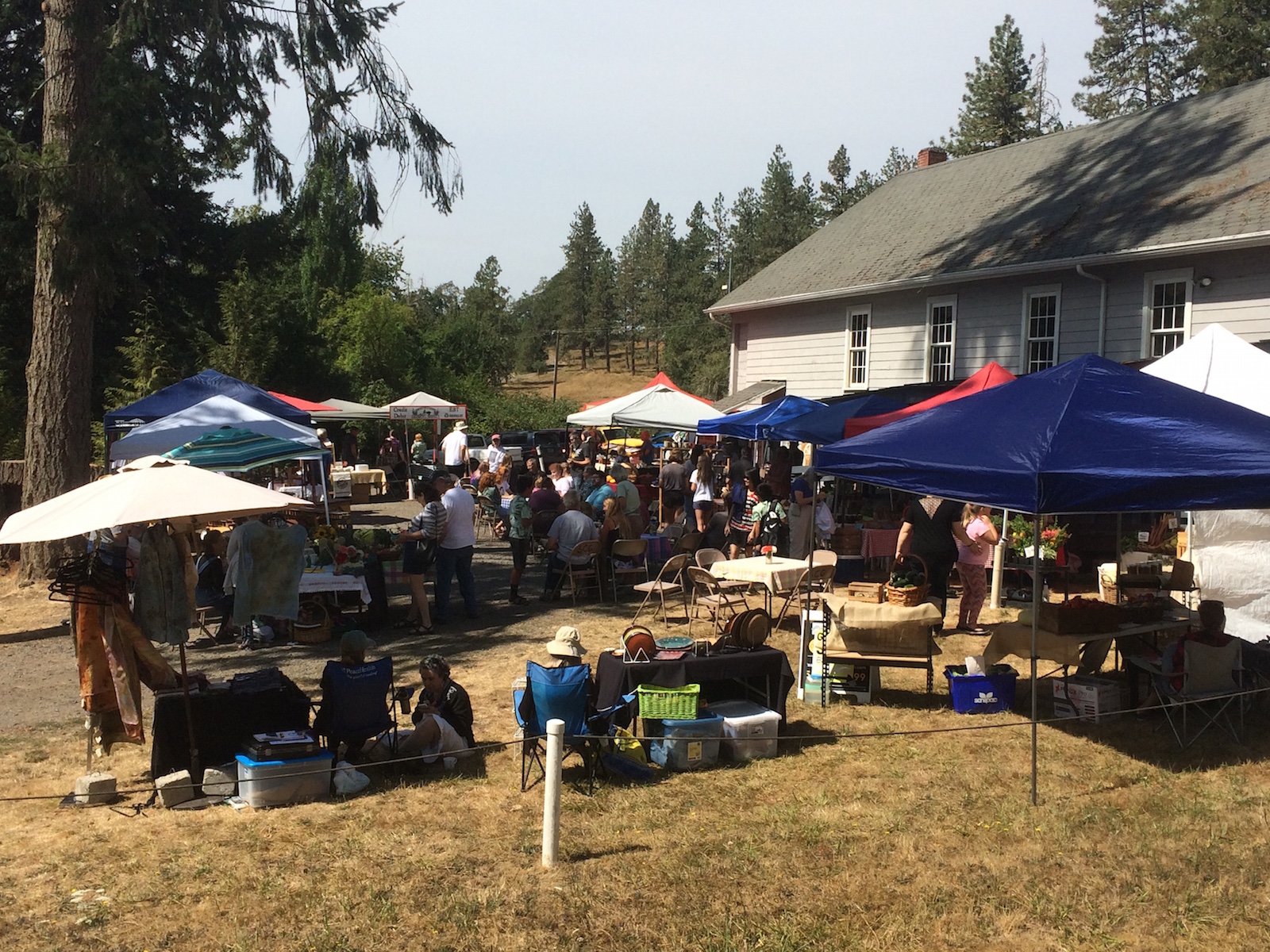 Join us on Saturday, August 24th, when we once again pull out all the stops and present our Annual Locavore Hamburger Luncheon where satisfied shoppers will be gobbling up delicious grass-fed beefburgers and blueberry pie! Arrive early, nab yourself a seat and catch Randy's talented Marimba Kids, alumni of Adams Elementary and a number of local middle schools, perform on stage. We'll begin serving lunch at 11:00 while the Marimba Kids are in full swing. Musicians participating in our Irish Music Jam will gather together around 11:30. Be sure and check our
Vendor Reservation Page
where you'll find a complete list of vendors along with the items they expect they'll be selling.
MENU: Hamburgers featuring hyperlocal grass-fed beef, baked beans, roasted potatoes, green salad and fruit pie (your choice of apple, blackberry, blueberry, walnut and possibly others as well) – all for only $12 a plate! (Vegan and gluten free options always available.)

92% of ingredients by weight grown/produced in Oregon, 85% by weight grown/produced in Lane County. All home-made, ingredients are meticulously sourced for sustainability and low environmental impact.

LIVE MUSIC
SNAP & FDNP MATCH – As always, Spencer Creek Community Growers' Market honors Double Up Food Bucks and doubles your SNAP purchases up to $10, thanks to a generous grant from Helios Resource Network. We also match FDNP checks dollar for dollar!
MARKET HOURS- 10 a.m. – 2 p.m., coffee and fresh bread items available
LUNCH HOURS – 11 a.m. – 2 p.m.
PROCEEDS from this event help cover the costs of operating the Spencer Creek Community Growers' Market
Changing the world for the better, one yummie meal at a time!