Music at the Market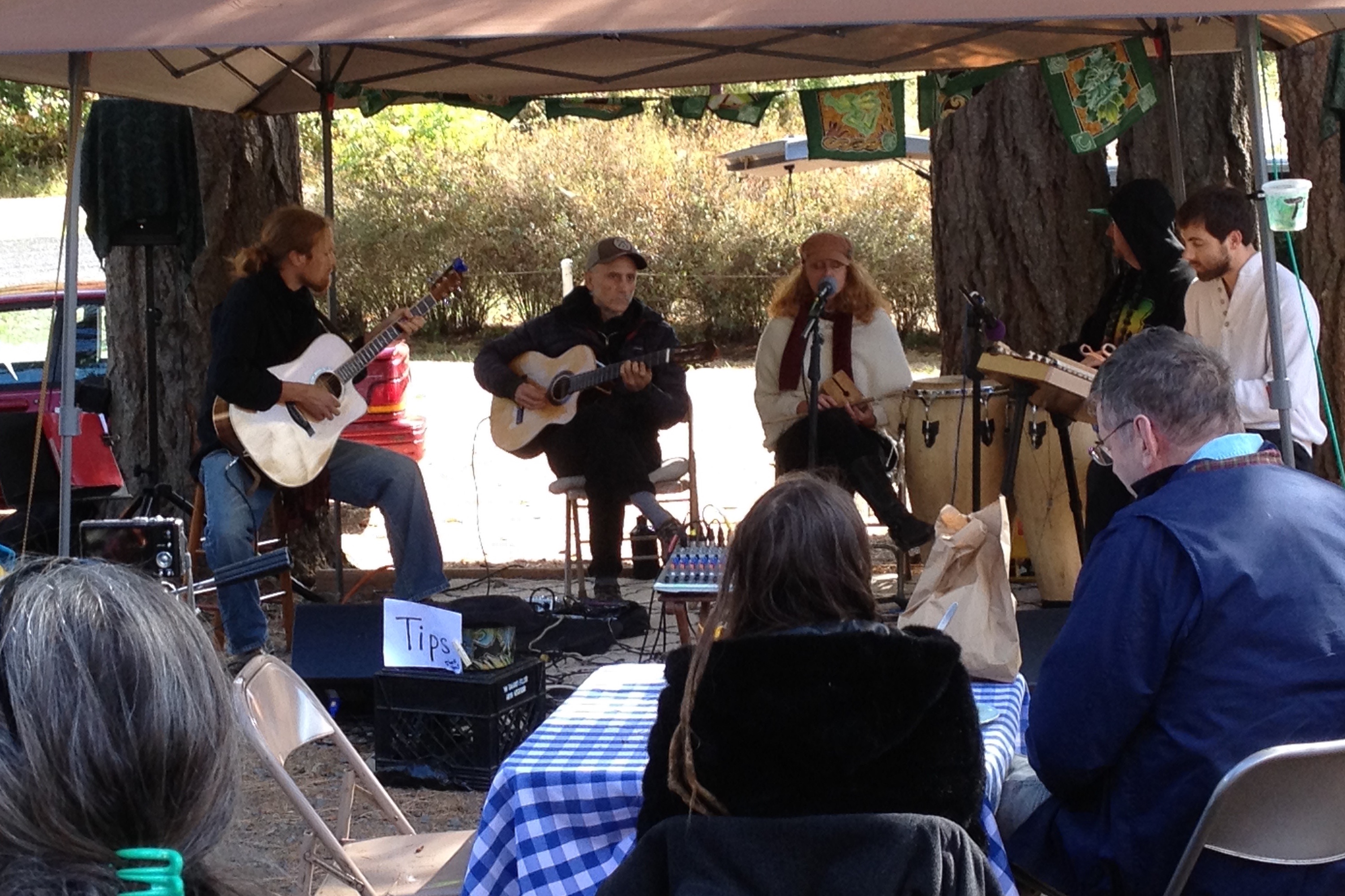 Weekly performances: Great musicians, including some of our favorite local groups: Brahminy Underground, June Apple, Garden Variety Trio and some wonderful new folks!
Acoustic Jam: Rene and Bob (Late for Dinner) will host the Acoustic Jam Circle taking place August 5th, 11:30 to 1:30. This decidedly informal, spontaneous jam session is open to all levels and styles of players.
Open mic and performances: newer and experienced musicians and performers welcome!
We're in the early stages of forming a Market Gumbo Band. Do you have any musical inclination? (notice we said inclination here, not talent!) Let's get the players and singers together now and then and be a fun eclectic, fair-weather community music group. Interested? Email Rachel or Joy and Martin.
Check out our Music Calendar for an up-to-date schedule of performances. Interested in playing at the market or know someone who might be? Contact Joy and Martin, Red Newt Muse Sonic Facilitation, 541-343-1417