SPENCER CREEK COMMUNITY GROWERS MARKET
Produce, crafts, music and food !
Use This Map to find the location of the market.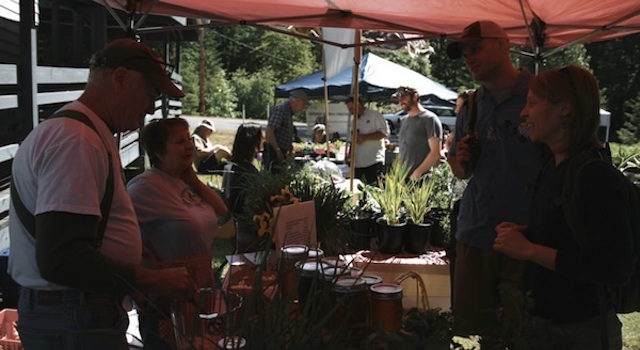 Join us in celebrating our 11th Year!
At our Saturday markets at the Grange one can find fresh seasonal produce and a wide selection of crafts together with food vendors featuring items such as breads, scones, muffins & cookies. We set up in the shade of fir and pine trees behind the Grange. Be sure and visit the market's outdoor restaurant where you can enjoy a terrific all-local lunch. Our market food booth this year will be operated by our exceptionally talented baker and restauranteer, Jen Michaud!!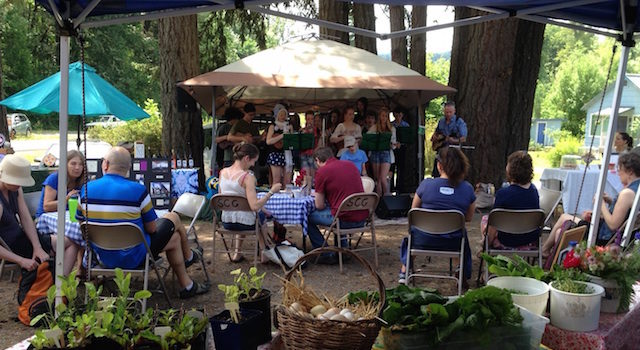 Live Music Performances
As with many other markets across the state that ordinarily serve food and feature live entertainment, we are reviewing our options and hope to resume on-site food service and live music performances for visitors to the market. As the health and safety of our customers is our first priority, our food service will, at least for the first part of the season, be limited to take-out. When appropriate we'll begin our sit-down service with limited seating and invite musicians once again for live performances! By playing just two short sets around the noon hour, musicians earn a free lunch at our truly outstanding outdoor restaurant. Please contact Rachel, our music coordinator, if you're interested in performing this year!
Yes, we take Oregon Trail!