Spencer Creek Growers' Markets
Celebrate our 10th Anniversary in 2019! Our market at the Spencer Creek Grange will continue to take place each Saturday, 10 a.m. to 2 p.m., and this year will run from May 18th through October 26th. We set up behind the Grange, in the shade of mature pine and fir trees. The Spencer Creek Grange is located at 86013 Lorane Highway at the corner of McBeth Road in Eugene.
As it has for it's first two years, our West Eugene farmers market will take place at the Bailey Hill Market at the corner of Bailey Hill and Gimpl Roads and will run from May 29th through October 5th.
Our sellers are hyper-local small farmers and backyard growers offering locally grown fresh fruits, vegetables, pasture-raised meats, eggs, nursery plants, plant starts and much more. Our markets also includes many crafters and food artisans. The market at the Grange features the Open Source Kitchen, a licensed outdoor restaurant where unique buffet-style lunches are available with outdoor seating where live music can be heard most Saturdays during the market season.
Check out our Market Reservations page during the season for a weekly preview of what you can expect to find at each market:
If you're interested in becoming a vendor, please begin by reading our Rules and Regulations and then register by clicking here.
Both markets accepts SNAP (Oregon Trail Cards), which can be used to buy vegetables, fruits, meats, fish, nuts, honey, bread, grains and edible plant starts and seeds. Also, thanks to a generous matching grant from Helios Resource Network, both markets have joined the Double Up Food Bucks program, giving SNAP customers an opportunity to double their SNAP dollars by purchasing fresh, dried or frozen whole or cut fruits and vegetables from participating vendors (edible plant starts and grains are not eligible). Up to $10 in tokens will be matched with $10 in Food Bucks. This means you can get up to $20 worth of food by drawing just $10 from your SNAP account.
Many of our produce vendors also participate in the
Oregon Farm Direct Nutrition Program
, a program that connects eligible seniors and WIC families with the freshest local produce available and the wonderful farmers who grow our food. Participating farmers earned $1.4 million in FDNP sales in 2017! The program is funded by the USDA and administered by the Oregon Department of Agriculture and the Oregon Health Authority. FDNP recipients receive green $4 pre-printed checks to spend with authorized farmers who sell their own produce at farm stands and farmers' markets. Farmers that are authorized to accept FDNP checks will match the value of your checks, enabling FDNP program recipients to double their purchases! FDNP recipients are nutritionally at-risk young families enrolled in the WIC (Women, Infants & Children) program, and eligible low-income seniors. A variety of fresh, nutritious, unprepared, locally grown fruits, vegetables and herbs may be purchased with FDNP coupons.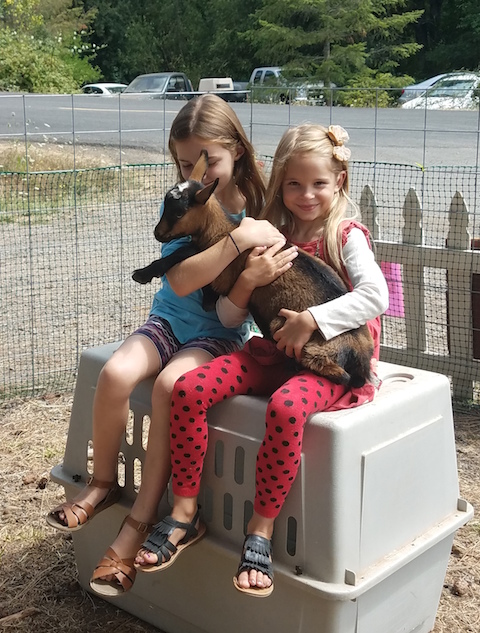 Business Structure
The Spencer Creek Growers' Market is a 501(c)4 non-profit organization. The volunteer board of directors consists of local residents, local food growers and producers and area business people.
Mission Statement
The Spencer Creek Growers' Market is committed to providing a venue for neighbors to sell their locally produced agricultural items with an emphasis on sustainable and healthy growing practices, while encouraging and supporting local food production efforts through the fellowship of community.
Membership for All!
Any individual in our community can become a member, whether they are a vendor, shopper, or just a visitor.
1 . Pay $15 yearly membership dues. Benefits:
Sell at the market when your products are approved
Wholesale prices at Hummingbird Wholesale through our members' buyer club.
Full access to our website's special features including forums and detailed events calendar for events beyond the market days
Punch card for every six visits to the market (shopping or selling) you receive a free lunch at Genie's Open Source Kitchen
Invitations to the 2 membership meetings/celebrations in October and March
The ability to serve on the board or help elect board members
The satisfaction of joining and supporting an organization which is laying down the foundation for food independence in our community
Meet the Board

" rel="tooltip" data-html="true">

Chris Sherman
Farm Outreach & Recruitment

" rel="tooltip" data-html="true">

David Yordy
Grange Liaison