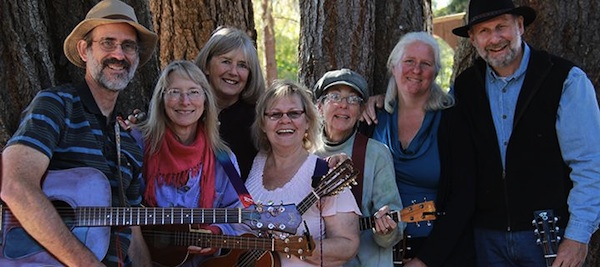 Market Opens on June 4th
The Spencer Creek Growers' Market opens the 2016 season on June 4th with lots of fresh greens and other early season produce along with plenty of plant starts, a wide array of crafts, fabulous cookies, cakes, tarts & savories and delicious fresh food and fresh roasted coffee from our own Café la Grange. This year we've also been focusing on bringing more live music performances to the market. On June 4th we'll have The Ridgeline Ukulele Ensemble appearing between 11:30 and 12:30 and Late For Dinner performing from 12:45 to 2 p.m. Check our Music Schedule for the current list of performers for the season.
The market can be found behind the Spencer Creek Grange, which is located on the corner of Lorane Highway and McBeth Road, just outside Eugene. Hours are 10 a.m. to 2 p.m.
Here is the current list of market vendors appearing on Opening Day.