May 18th Opening Day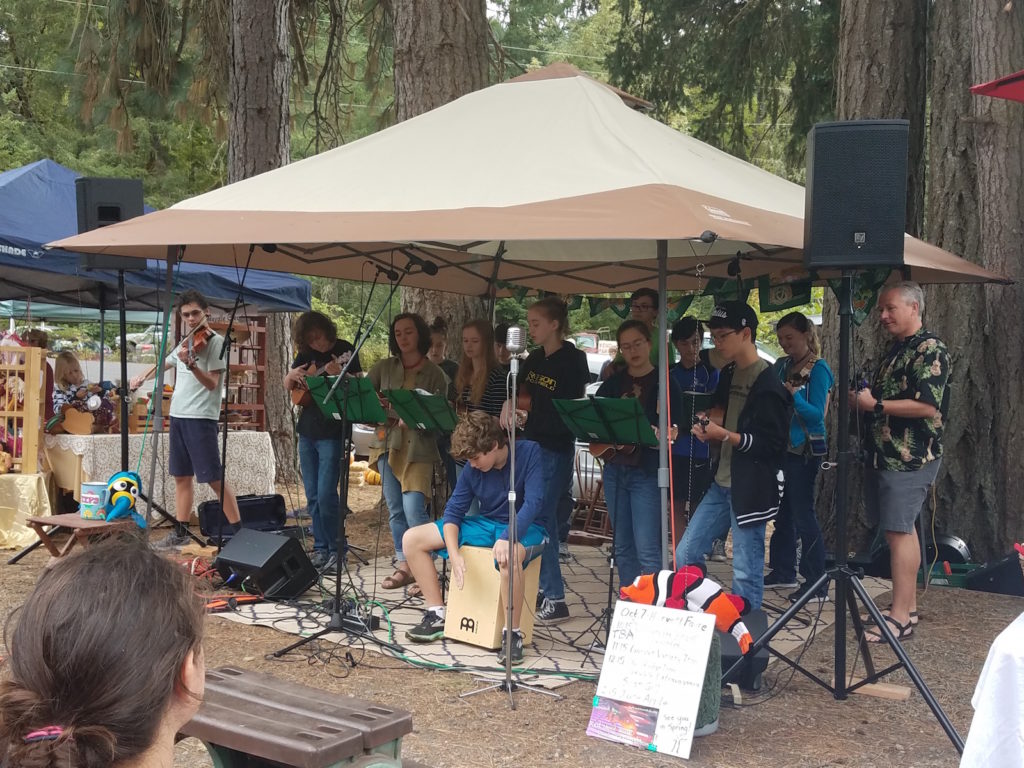 Join us on May 18th from 10 am to 2 pm as we kick off our 10th year with a not-to-be-missed performance by Jon Labrousse and the The Ridgeline Ukulele Extravaganza followed by singer/songwriter Kenny Luker. As of this writing, with a 70% chance of rain predicted for this coming Saturday, we've decided to host the market inside the Grange.
We had an unexpected cancellation of our scheduled food vendor for Saturday and have decided to host a Community Potluck for Opening Day. Shoppers & Vendors are encouraged to bring a potluck dish to share during the lunch hour. The market will supply beverages — coffee, tea, lemonade and water. Please include a sign describing your item and include a list of ingredients. Also consider putting your name on a strip of masking tape attached to the bottom of any plate, bowl or casserole you bring so we can be sure it makes it's way back to you!
Produce vendors will set up downstairs along the north wall of the dining area. Michael, our Knife Sharpening Wizard will also set up downstairs together with Gillespie Farm, our Pastured Pork vendor. Jan Gano, with the OSU Mobile Plant Clinic, will staff an information table and we'll have tables for our membership director and market managers. Traditional card tables, with checkered tablecloths and chairs, will be set up on the south side of the dining area for lunch seating. We'll also carve out space in the southwest corner of the room for impromptu acoustic performances — bring your instruments if you'd like to participate!
In the upstairs grange hall we'll have 8 foot tables set up for use by Craft vendors and for Jen, our Food Artisan vendor. Our scheduled musicians, The Ridgeline Ukulele Extravaganza and Kenny Luker, will be using the upstairs stage for morning and afternoon performances.